Darbyshire are excited to have been chosen to help fabricate the frame for a new Idris Khan installation 'Overture', the large aluminium frame was given a brushed finish and spray lacquered.  We also produced shipping crates and travel frames for the various components to be transported to New York, where the artwork is on display along with other selected pieces at Sean Kelly Gallery until October the 24th.
From Sean Kelly Gallery:
Overture will present over 25 new works exploring philosophical and theoretical ideas surrounding global displacement and conflict, demonstrating Khan's profound interrogation into language and meaning over a wide array of media — painting, sculpture, photography, works on paper, and, for the first time in his career, works on glass. Khan has developed a unique narrative drawing on diverse cultural sources including art, literature, philosophy and music. His densely layered imagery inhabits the space between abstraction and figuration that speaks to themes of history, cumulative experience and the metaphysical collapse of time into single moments.
In this new body of work, Khan overlays thousands of lines of writing until all of the words meld into a single image, obscuring any one viewpoint and eliminating a definitive reading of the text. Whether it is on large gesso panels, in a photograph or onto glass, Khan's multilayered approach creates a sense of expanded time, allowing the viewer to contemplate a deeper meaning buried within language. Through a continuous process of creating and erasing, adding new layers, whilst retaining traces of what has been, Khan creates something entirely new by way of superimposition and repetition. Two highlights of the exhibition will be a monumental sculpture comprised of seven panes of glass suspended in an aluminum framework – each pane containing words, which form an abstract radial constellation – and a large-scale site-specific wall drawing that Khan will be creating at the gallery.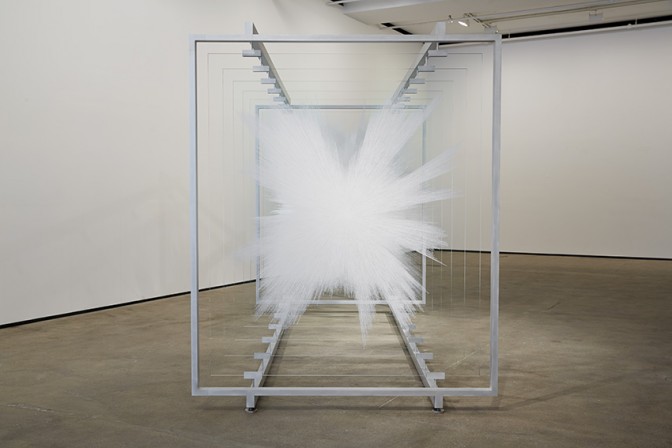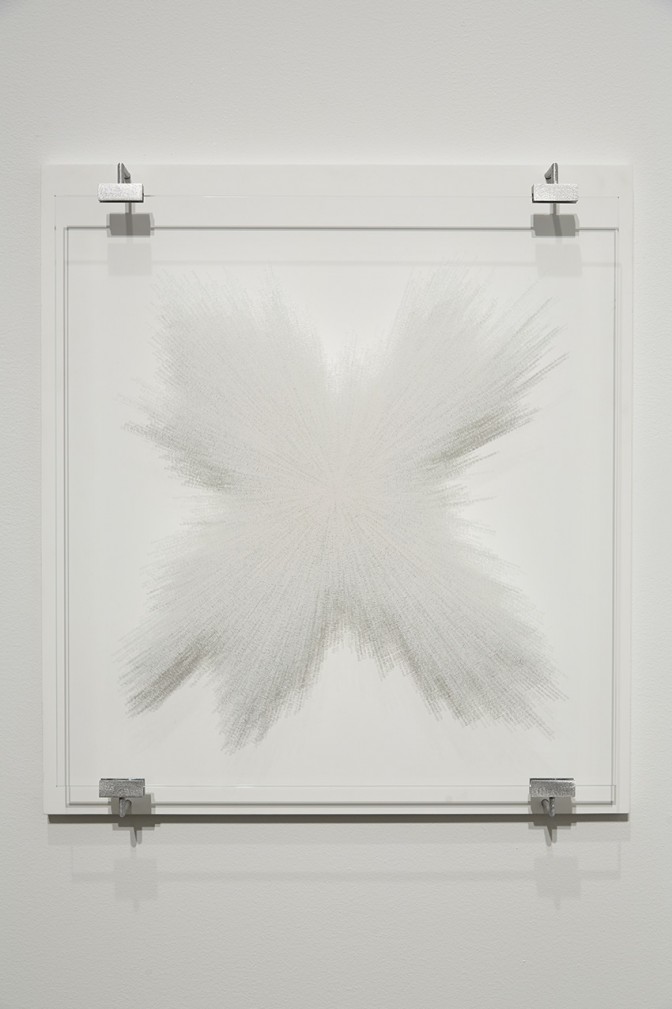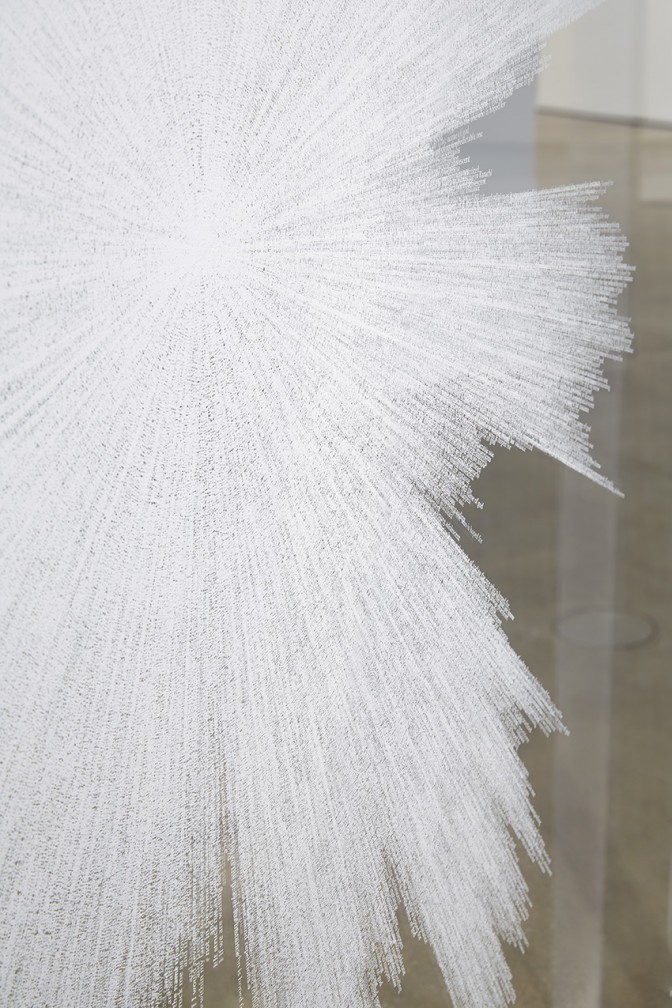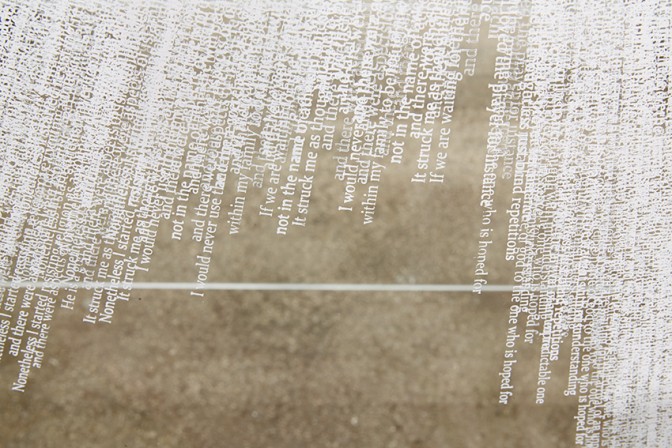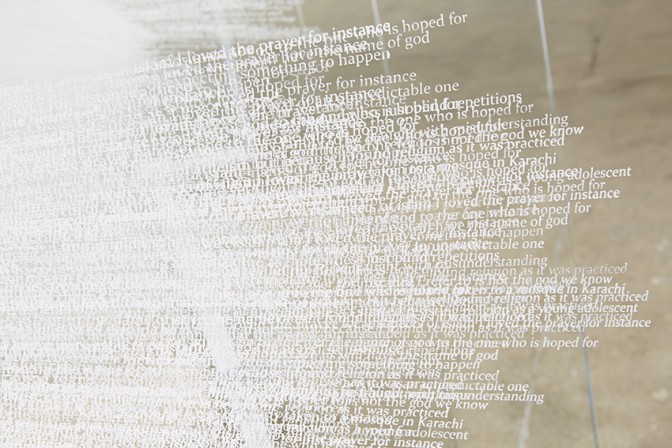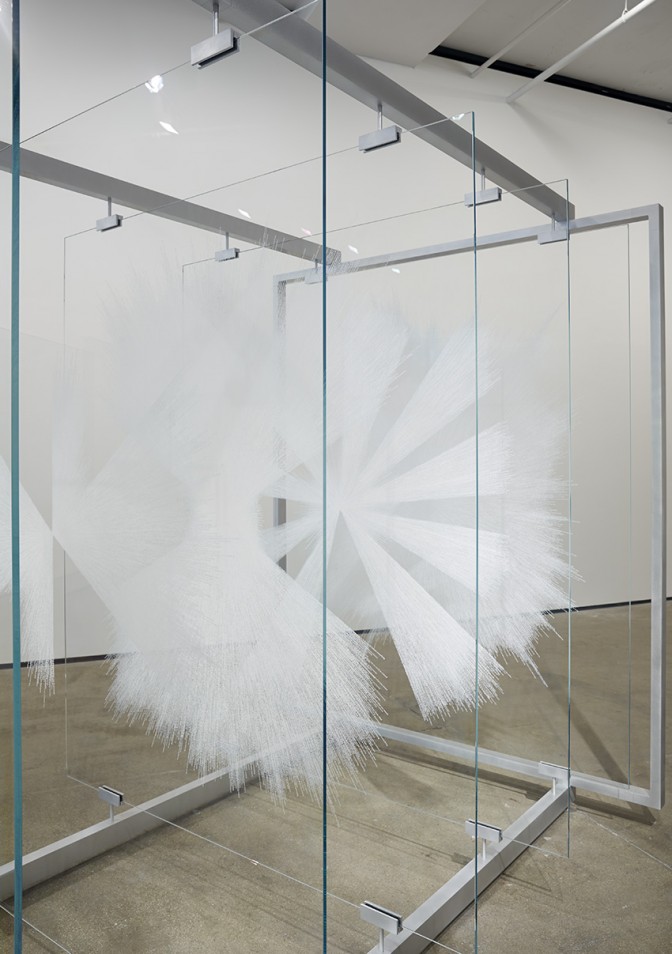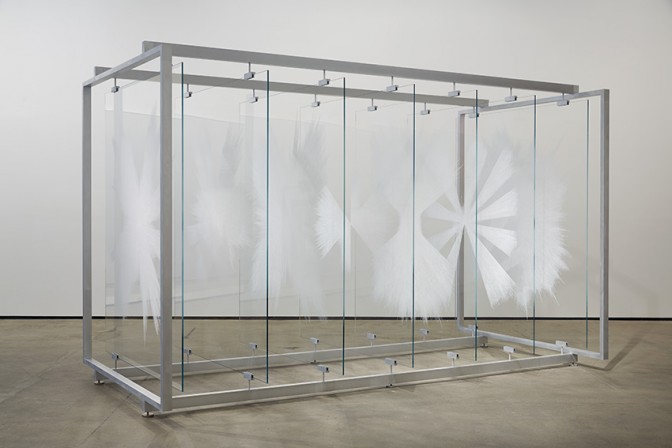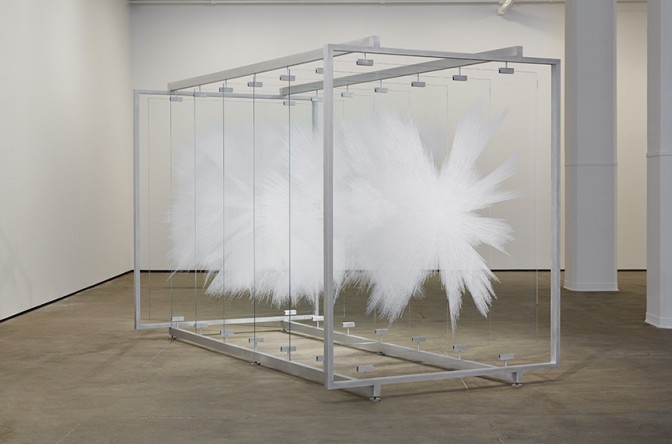 Idris Khan
Overture, 2015
7 glass sheets, aluminum frame
96 x 78 x 156 inches (243.8 x 198.1 x 396.2 cm)
© Idris Khan
Photo: Jason Wyche, New York
Courtesy: Sean Kelly, New York